International exchange and interaction in music
Responsive music export from Västra Götaland, Sweden.

We are a musicians collective for some of western Sweden's most exciting and innovative musicians. We are particularly focused on international relations and interact with festivals, venues, agents, managers, promoters and individual musicians worldwide. We wish to build strong networks, to develop and manage concert exchanges between Sweden and other countries, spread and get inspired by live music.

WELCOME TO MUKO!



Lorenzo De Finti Quartet

MUKO proudly presents the Italian renowned piano player Lorenzo De Finti and his quartet. They have recently released the album "Love unknown" and are coming to Sweden for short visit in October. Don´t miss it!
"a delivery from four outstanding musicians; pure poetry without words. "
Lorenzo De Finti – Piano
Stefano Dall'Ora – Bass
Gendrikson Mena Diaz – Trumpet
Marco Castiglioni – Drums

24/10 Clinic Göteborg, Academy of Music
24/10 kl.19 Borås, Wärenstams
25/10 kl.12 Halmstad, Nissanscenen
25/10 kl.23 Göteborg, Hagakyrkan, Kulturnatta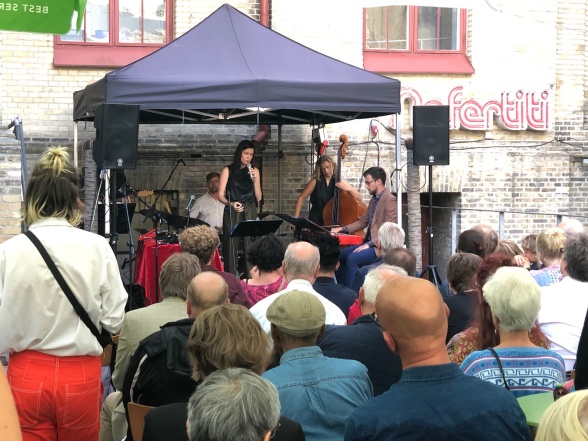 Meet our representatives Mikael Godée and Thomas Markusson at Jazz Ahead in Bremen in April!
MUKO has started a new collaboration with Rosetum jazzfestival in Milano, Italy. Corpo made a memorable concert there in november 2018, and we are looking forward to future exchange projects.