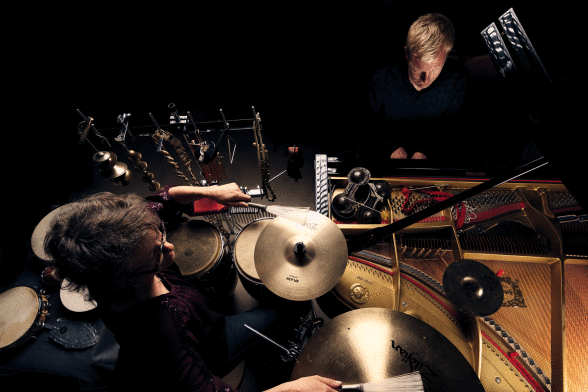 Joona Toivanen piano
Ebba Westerberg percussion

Linchpin is a duo-collaboration between Joona Toivanen and Ebba Westerberg. Linchpin wants to explore the limits of a duo within the piano/percussion instrumentation. Soundbased experiments is taking place, how to make a grand piano sound like percussion and percussion be the melodic bearer. Linchpin uses preparations and odd mallets in order to break up roles and expectations. Improvisation and composition is equivalently important in the process of creating new music for this exciting duo.